Join now
Australia's only behavioural change e-program essential for any parent in high conflict separation.
FREE & FULL ACCESS FOR ALL AUSTRALIAN PARENTS
Enrol between 1 July 2021 – until midnight on 15 July 2021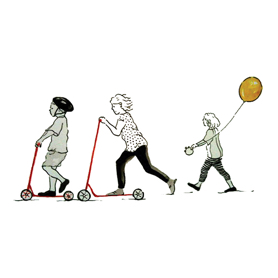 RelationSpace Online is specifically designed to help parents in high-conflict separation manage intense emotions, develop more flexible thinking and reduce conflict with the other parent.
More than ever parents who have high-conflict interactions with their ex-partners need relevant, accurate help. Children who are moving between 2 homes need every bit of support we can provide right now.
RelationSpace Online is evidence-based, interactive and engaging, private and free until 15 July 2021.
More importantly than ever, The Relationspace remains committed to providing you and your family with access to quality psychological support and so we are waiving the usual $199 access fee to allow full and free access to targeted e-therapy support for parents in high conflict separation.
Join now and protect your children from the impact of your divorce
By investing in this online program you can:
Reduce your family conflict, manage intense emotions and protect your children from your separation or divorce;
Reach a better co-parenting arrangement sooner & by a less adversarial pathway;
Access clear, concise, easy to understand Australian content;
Experience a premium online experience for 6 weeks, 24/7 on any device;
Gain at least 8 hours of specialised psychological intervention specifically targeted to high-conflict parenting interactions;
Access to over 55 individual lessons, over 50 coaching videos, 25 interactive activities, 8 worksheets and more;
Obtain certification that can be used in your Family Court matter;
Enrol in the online program by itself, or combine it with face to face psychological support.
Please select "Add to cart" below and proceed to checkout and payment to create your account.